Since the founding of the nation, higher education has helped female faculty and students assert themselves in establishing equality between men and women across the country (Morris, 1984). During the nineteenth century, women had limited access to many sectors of American society because of their inferior status to men. Such differences were visible in both political and academic arenas. This discrimination reflected general societal norms of the time, relegating women to the roles of mothers and homemakers. Women and Gender in Higher Education provides a comprehensive review of the varying concepts that address the development of women in higher education, including how women understand the world around them—making meaning for themselves and their environment—and acknowledging the intersectionality of their identity. It also breaks new ground in the conversation about the roles of women and gender in higher education.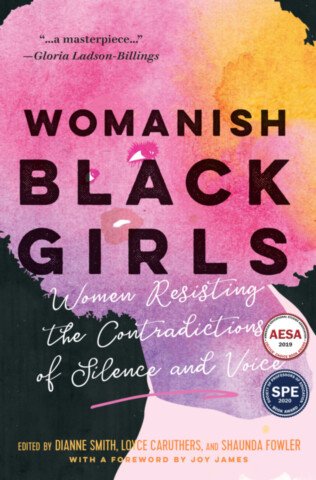 A 2020 SPE Outstanding Book Award Winner
A 2019 AESA Critics' Choice Award Winner


Womanish Black Girls/Women Resisting Contradictions of Silence and Voice
is a collection of essays written by varied black women who fill spaces within the academy, public schools, civic organizations, and religious institutions. These writings are critically reflective and illuminate autobiographical storied-lives. A major theme is the notion of womanish black girls/women resisting the familial and communal expectations of being seen, rather than heard. Consequently, these memories and lived stories name contradictions between "being told what to do or say" and "knowing and deciding for herself." Additional themes include womanism and feminism, male patriarchy, violence, cultural norms, positionality, spirituality, representation, survival, and schooling. While the aforementioned can revive painful images and feelings, the essays offer hope, joy, redemption, and the re-imagining of new ways of being in individual and communal spaces. An expectation is that middle school black girls, high school black girls, college/university black girls, and community black women will view this work as seedlings for understanding resistance, claiming voice, and healing.
Perfect for courses in:
Adolescent Development, American Studies, Black Studies, Educational Anthropology, Latino Studies, Multicultural Education, Social Foundations of Education, Sociology and Women's Studies.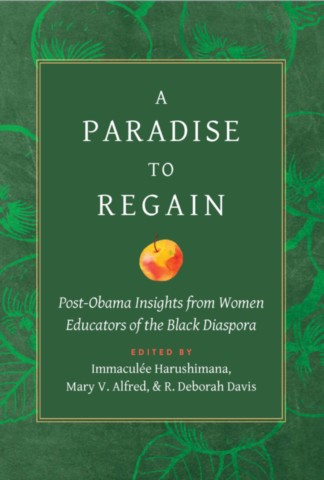 The history of presidential politics reached a new and significant milestone with the election of Barack Obama in 2008. It sparked great hope in America for greater racial equity and social justice. A Paradise to Regain: Post-Obama Insights from Women Educators of the Black Diaspora seeks to avert the likelihood of erasure of President Obama's legacy of hope and possibility that every child, regardless of race, faith, and gender affiliation, can dream big and live to see his/her dream turn into reality. As women educators of color, we all agree that the socio-political climate prevailing in the United States of America, since the aftermath of the 2016 election, requires unprecedented agency. The book provides space for Black women educators–African Americans, Naturalized Black Americans, and Foreign-born Blacks from Africa, the Caribbean Islands and South America (e.g., Guyana)–to have a candid conversation with their young children—sons and daughters, nephews and nieces—about the roadblocks they are likely to face as minority youth of color in their pursuit of greatness and the reminder that they have a role model in President Obama to look up to in moments of extreme frustration and exasperation. Voices of engaged educators of color are indispensable to make sure that children understand that that despite a 360-degree turn from eight consecutive years of a reassuring message that "change had come," that paradise had been gained, into the threatening message of "making America white again," we count on them to regain the paradise.

Perfect for courses such as: Racism and Education Inequality in the Lives of African-American Youth, Introduction to the African Diaspora, Equity and Diversity in Schools, Place, Language, Power and Knowledge, Global and Multicultural Education in the Secondary School, Issues in Urban Education, Culture Power and Education, Social Class Education and Pedagogy, Language, Culture, and Education, The Politics of Literacy and Race in Schools, Race and Racism in Education and Society, Race, Ethnicity and Linguistic Diversity in Classrooms and Communities, and Education and Society.