Deron Boyles
Deron Boyles is Professor of Philosophy of Education in the Department of Educational Policy Studies at Georgia State University. His areas of research include school-business partnerships, epistemology, and the philosophy of John Dewey.
Books by Deron Boyles: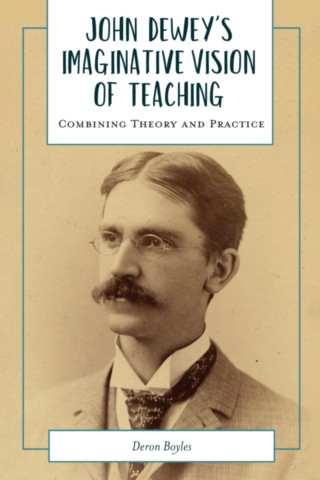 John Dewey's Imaginative Vision of Teaching
explores key philosophical topics in John Dewey's work, including epistemology, ethics, and aesthetics, and relates them to teacher practice and education policy. Each chapter begins with theory and ends with practical implications. While there are numerous books on Dewey, there are relatively few that connect his philosophy of education to actual practice. By linking primary fields of philosophy with classroom teaching and education policy, Boyles suggests that the binary between theory and practice is a false chasm that can and should be bridged if teaching and learning are to change into more dynamic, reflexive, and authentic interactions.
Perfect for courses such as:
Becoming a Teacher | Applying Theory to Practice | John Dewey and U.S. Schools | Historical and Philosophical Ideas In Practice | Progressive Teaching