Erika Strauss Chavarria
Erika Strauss Chavarria is the Founder and Executive Director of Columbia Community Care, a nonprofit in Howard County, Maryland. Erika is originally from Albuquerque, New Mexico. She obtained a BS in Political Science and Latin American Studies from the University of Pittsburgh in 2004 and went on to obtain a Master's Degree in International Law and Human Rights from the United Nation University for Peace in Costa Rica. After receiving her Master's in Teaching from Towson University in 2010, Erika returned to her alma mater, Wilde Lake High School, to teach Spanish. An advocate for racial and social justice, she became a practitioner and trainer of Restorative Justice in an effort to end the School-to-Prison Pipeline. Erika has presented across the country on topics related to racial justice in education, anti-racism, and Restorative Justice, and has served on numerous policy committees to ensure equity and anti-racism efforts in education. She has testified on the county, state, and national level for legislation regarding immigrant justice and whistleblower protections for educators. Erika has successfully pushed for legislation at the National Education Association (NEA) to support reparations for descendants of enslaved Africans, endorsement of the Black Lives Matter at School Movement, environmental justice for students and communities in Flint, Michigan facing the lead water crisis, and a grievance process for educators facing racism and discrimination. Erika also served on the NEA Task Force for School Discipline and School to Prison Pipeline in 2016 and then on the NEA Equitable and Just Schools Task Force in 2022, which created policies condemning zero tolerance and over-policing in schools and advocating for equitable and just educational practices and policies. Erika is a Board Member of the organizations Racial Justice NOW! and the Anti-Racist Education Alliance. She also served as a National Education Association Director representing Maryland and a Director for the Maryland State Education Association from 2017-2022. In March of 2020, Erika founded Columbia Community Care, an organization that has provided hundreds of thousands of people in her community with groceries and supplies during the pandemic, and provides programming around Liberation Education, Health & Healing, Purpose Pathways, and Essential Resources. Columbia Community Care has won Best of Howard County Volunteer Organization in 2020, 2021, and 2022, as well as the 2022 Howard County Rise to The Challenge Award. Erika is the recipient of the 2023 The Baltimore Banner's Emerging Leaders Award, 2023 The Daily Record Maryland's Top 100 Women, 2023 Champion of Courage Honoree Fox45News, 2022 Sunrise Distinction Education Hero Howard County Rise to the Challenge Awards, 2021 Women's Giving Circle (S)heros Recognition, 2020 Baltimore Sun's Women to Watch Recipient, 2020 Howard County Human Rights Commission's Human Rights Award Recipient, 2020 Casey and Pebble Willis Making a Difference Award to Girls on Fire Mentoring and Leadership Program of Maryland and the Leadership Council Award 2020 Girls On The Run SHEro Series April Spotlight.
Books by Erika Strauss Chavarria: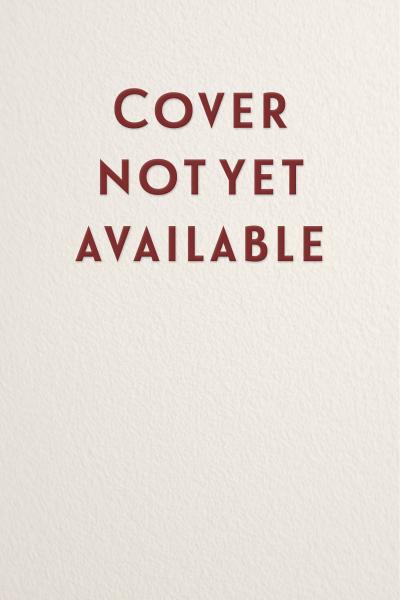 Traditionally, educator preparation programs only provide classes related to content, practical pedagogy, and classroom management. If we hope to see any level of justice in the education system, preparation programs must include courses that take an honest and deep dive into the ways in which racism shows up in schools and communities. Aspiring educators are craving and demanding the tools and resources to be the best educators they can be for our students in this country. They know the importance of advocating for and enacting anti-racism in their pedagogical practices, in school policy and culture, and in their community. The authors of this book will offer first-hand testimony of how deep racism permeates public education, an institution that, since its founding, was never meant for Black and brown students, as well as solutions to create truly just and equitable school communities.

The ultimate mission of Practicing Restorative Justice is to show readers the effectiveness of restorative justice practices in addressing a number of issues that impact Black and brown students. It takes a deep dive into the School-to-Prison Pipeline, in which failed education policies push students of color out of schools and into the penal system, dooming them for life. Other topics include policing in schools, systemic racism's impact on classrooms and learners at all grade levels, and ways in which to decolonize the education system. The book provides classroom instructors, college of education faculty, and preservice teachers the concrete means to improve the learning experience of students of color in our public education system.
Lib E-Book

Library E-Books
We are signed up with aggregators who resell networkable e-book editions of our titles to academic libraries. These editions, priced at par with simultaneous hardcover editions of our titles, are not available direct from Stylus.
These aggregators offer a variety of plans to libraries, such as simultaneous access by multiple library patrons, and access to portions of titles at a fraction of list price under what is commonly referred to as a "patron-driven demand" model.
9781975505738
E-Book

E-books are now distributed via RedShelf or VitalSource
You will choose the vendor in the cart as part of the check out process. These vendors offer a more seamless way to access the ebook, and add some great new features including text-to-voice. You own your ebook for life, it is simply hosted on the vendors website, working much like Kindle and Nook. Click here to see more detailed information on this process.
9781975505745
Add to Cart