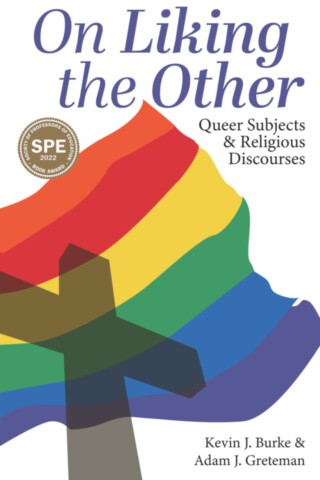 Paperback
Published: September 2021
9781975504076
Add to Cart
Lib E-Book

Library E-Books
We are signed up with aggregators who resell networkable e-book editions of our titles to academic libraries. These editions, priced at par with simultaneous hardcover editions of our titles, are not available direct from Stylus.
These aggregators offer a variety of plans to libraries, such as simultaneous access by multiple library patrons, and access to portions of titles at a fraction of list price under what is commonly referred to as a "patron-driven demand" model.
Published: September 2021
9781975504083
E-Book

E-books are now distributed via RedShelf or VitalSource
You will choose the vendor in the cart as part of the check out process. These vendors offer a more seamless way to access the ebook, and add some great new features including text-to-voice. You own your ebook for life, it is simply hosted on the vendors website, working much like Kindle and Nook. Click here to see more detailed information on this process.
Published: September 2021
9781975504090
Add to Cart
6" x 9"
Language: English
A 2022 SPE Outstanding Book Award Winner


On Liking the Other: Queer Subjects and Religious Discourses
studies the intersection of religious and queer discourses in teacher education. It looks at the sometimes difficult topics rooted in these two particular discourses, which are often seen as unwelcome in both public and private educational spaces. In engaging in such a conversation, the authors seek the ways that these discourses, while steeped in discontent, dilemma, and difficulty, might also offer ways to reorient ourselves amidst twenty-first century educational realities. More to the point, the text puts queer histories and logics into conversations with theologies through the concept of liking. Eschewing the typical antagonism that often defines the relationships between religious and queer discourses, this book looks for resonances and overlaps that might provide new habits for conducting the work of meeting in teacher education classrooms and educational worlds. It is an excellent text for a variety of classrooms and courses.
On Liking the Other
is structured in three sections, with each section divided into two chapters. Within each section, the authors explore an overarching theme through their distinct, albeit related, perspectives. This is to allow each perspective to be given its due, while also drawing on the knowledge of one another at particular junctures. Like a conversation in person, this recognizes the ways conversations (as opposed to monologues) happen and, in doing so, helps to add clarification and additional details. Kevin J. Burke is a curriculum theorist whose scholarship operates at the intersection of religion, masculinities, and English education. Adam J. Greteman is a philosopher of education whose scholarship operates at the intersection of queer theories, sexualities, and Art education. Both authors are deeply invested in the work of Teacher Education, particularly in thinking through the conundrums of engaging pre-service teachers who bring to Teacher Education classrooms and eventually their own classrooms their religious, gendered, and sexual subjectivities. The conversations here, attempting to orient ourselves differently, are meant to open up space for complicated conversations that are foundational to the work of curriculum.
Perfect for courses such as:
Queer Theory in Education | Multicultural Education | Critical Educational Foundations | Human Diversity, Power and Opportunity in Social Institutions | Diversity in Education | Diversity and Inclusive Teaching | Multicultural and Equity Studies in Education
Table of Contents:
Acknowledgements

Foreword: Toward Pedagogies of Liking
Dennis Sumara – Series Editor

Introduction: Clearing the Ground

Chapter 1: Reorienting Conversations on Religious and Queer Discourses

Chapter 2: Liking the Other and Lowering the Temperature

Chapter 3: Prophetic Indictment and the Limits of Discourse and Community Understanding

Chapter 4: Considering Legal Landscapes

Chapter 5: Forgiveness Amidst Difference

Chapter 6: Reconciling Subjects

Conclusion: On Accompaniment

About the Authors

Index

NOTE: Table of Contents subject to change up until publication date.
Reviews & Endorsements:
"…what is refreshing about Burke and Greteman's book is that it engages with theology in a way that eschews instrumentalising education and education research for theological ends. Furthermore, it reclaims theology from conservatism and dogma, foregrounding progressive theologies and discourses, rather than the conventional kinds of orthodox and/or heteronormative theologies one might typically encounter in research on education and religion…On Liking the Other is a book I would recommend to anyone—student, teacher, teacher educator, researcher—who wishes to think through the requisite contours for such work."
(Click to read the full review in Review of Education, Pedagogy, and Cultural Studies, July 2023)

Sean Henry, Secondary and Further Education, Edge Hill University, Ormskirk, UK
"Burke and Greteman have together done the apparently impossible. By refusing to accept the polarities either in their profession or our society, and approaching tense issues from the side, rather than head on, they have made possible an anthropology of teaching which is able to be simultaneously respectful and embracing of both queer and religious ways of being within the overall adventure of education. Loving, liking, considering, failing, forgiving, reconciling, and daring: each one of these is filled out and given a life-giving role in the way in which teaching leads us out and on."

James Alison, Catholic Priest, Theologian and Author
"On Liking the Other explores sites of intersection and implication among three subjects—any of which are fraught with complexity and contestation taken alone: Queer Theory, Theology/Religion, and Teacher Education. Burke and Greteman give complicated depth to all three disciplines by noting their always, already entanglement. The authors eschew the obligatory, predictable, scathing indictments of religion that constitute an easy way. Instead, they invite us into the path of 'liking,' a middle way of relationship that topples our polarized entrenchments in love and hate. This, they suggest, is our best shot at real dialogue with one another. The book is smart, blessedly accessible—in short, brilliant. Read it."

Ugena Whitlock, PhD, MDiv, Author, This Corner of Canaan: Curriculum Studies of Place and the Reconstruction of the South; Editor, Queer South Rising: Voices of a Contested Place; co-Editor, Queer Studies and Education Series