The term "teacher leadership" is not without its problems, since some interpret it to have both corporate and hierarchical implications. Stewardship as Teacher Leadership: Portraits from the Profession discusses the impact of changing that language to stewardship, a term that is more inclusive, more professional, and more morally-based. At a time when the work of teachers is critiqued and denigrated, the concept of stewardship within the profession better supports the efforts of all teachers, but particularly early career teachers. Stewards have the best interests of the profession at the forefront of their actions.

Through the "portraits" of a variety of teachers, readers of Stewardship as Teacher Leadership will engage with and recognize how teachers are stewards as they make intentional and deliberate choices in their daily work that have lasting impacts on their relationships with colleagues, their school programs, and the profession in a multiplicity of ways that traditional teacher leadership models often miss.

Perfect for courses in:
Foundations of Education | Introduction to Teaching | Student Teaching Seminars | Teacher Leadership | Educational Leadership
A Cross-Cultural Consideration of Teacher Leaders' Narratives of Power, Agency and School Culture presents groundbreaking work that expands discussions of teachers' work to highlight the struggles of a profession in three different countries: England, Jamaica and the United States. This research provides examples of teacher leaders' narratives about power, agency and school culture, presenting the voices of teacher leaders across diverse contexts. It identifies the "lessons" that transcend culture and speaks to the importance of understanding how teachers' work (and teacher leadership) functions within complex school cultures. This work has profound implications for teaching, learning and leading in a 21st century global economy.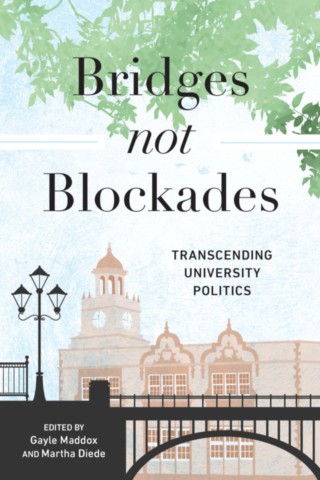 More than 3,400 colleges and universities in the United States serve 20.5 million students. While each campus is unique, most campuses and institutions face common issues, including tenure and promotion; budgeting; competition among disciplines for space and funding; academic bullying; and issues of identity. These are just a few of the topics among the many vital areas of concern at schools across the country. In Bridges not Blockades, personal essays related to these cultural and political matters will allow faculty and administrators in higher education to see, hear, and better understand the inner workings of our institutions. Perhaps more importantly, this book demonstrates that faculty and staff at colleges and universities need to embrace our commonalities so that we can meet the challenges of higher education throughout the 21st century. Indeed, some of these essays may suggest ways in which faculty, staff, and administrators have moved from differences to commitment to shared goals to tackle new and existing challenges and opportunities.