Donna E. Alvermann
Donna E. Alvermann is the Omer Clyde and Elizabeth Parr Aderhold Professor in Education and Distinguished Research Professor of Language and Literacy Education at the University of Georgia. Her interests include developing historical-autobiographical methods for uncovering silences that keep literacy research and scholarly writing from masking more than they disclose. Alvermann's research focuses on young people's critical digital literacies, their uses of popular culture, and a Foucauldian approach to genealogy involving historical texts. She is lead editor on the 7th edition of Theoretical Models and Processes of Literacy, and has published in the field's leading research journals, including, Reading Research Quarterly, Journal of Literacy Research, and the American Educational Research Journal. She is the recipient of numerous awards and was inducted into the Reading Hall of Fame in 1999. From 1992-1997, Alvermann directed the National Reading Research Center at the University of Georgia (https://orcid.org/0000-0001-6881-0657).
Books by Donna E. Alvermann: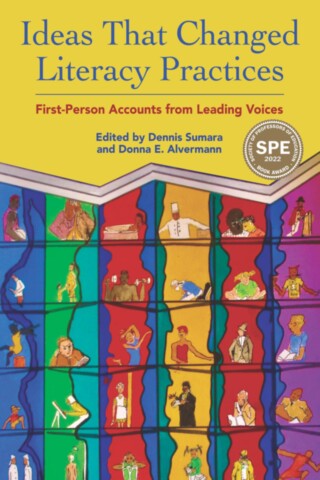 Ideas that Changed Literacy Practices: First Person Accounts from Leading Voices offers 32 autobiographical accounts written by leading international scholars in the field of literacy education. By using and applying ideas related to literacy practices, the volume reveals insider perspectives on creative scholarly processes, including the impact these have had on literacy practices and on the very people who helped to develop them. As a collection, the essays also highlight some of the major themes that have guided and changed literacy practices over the last few decades. This volume provides an up-close and personal account of the ideas that are driving current practices in the field of literacy education by situating the complexities of literacy learning and teaching in a rich context of personal and professional knowledge.