Laura Ruth Johnson
Laura Ruth Johnson is an Associate Professor in the College of Education at Northern Illinois University, DeKalb, IL. She teaches classes in qualitative research methods, including courses in ethnographic research, interview methods, and community-based and participatory action research. Her research focuses on civic/community engagement among Latinx and African American youth, with a focus on young parents and the development of advocacy efforts in the area of reproductive justice. In her research, she collaborates with various programs and initiatives serving youth in Chicago to develop mentorship programs and educational services; she also works with a young parent participatory action research team to conduct and disseminate research focusing on young parents' experiences and perspectives. Her recently published book, Community-based Qualitative Research: Approaches for Education and the Social Sciences (Sage Publications), includes insights gained from a graduate-level research course she regularly teaches in the Humboldt Park community of Chicago.
Books by Laura Ruth Johnson: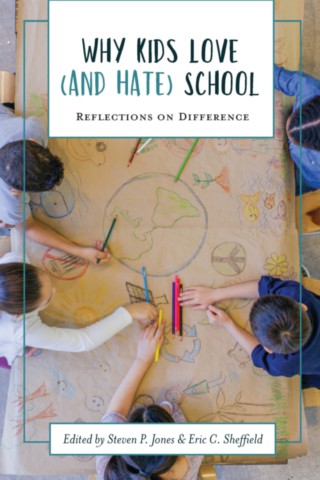 This collection consists of theoretical discussions, personal reflections, research reports, and policy suggestions sourced in the experiences of our most vulnerable students with an eye to making schools places all students might love rather than hate. The essays take up these issues from the perspectives of poverty, gender, race, ethnicity, ability, language, and religion among others.

These essays also provide practical advice for teachers and administrators—both practicing and pre-service—for making classrooms and schools spaces that would encourage our students to say, "I love school."
Perfect for courses in: Introduction to Education, General Methods, Social Foundations of Education, Diversity, Management/Assessment, Philosophy of Education, Sociology of Education, Educational Research, Educational Administration/Leadership, Teacher Leadership, Curriculum Theory, and Curriculum Development.