Steven P. Jones
Steven P. Jones is a professor in the College of Education at Missouri State University and Executive Director of the Academy for Educational Studies. He is author of Blame Teachers: The Emotional Reasons for Educational Reform—a book that investigates how and why so many people try to justify educational change by deriding the efforts and effectiveness of our public school teachers. A former high school English teacher in Jefferson County, Colorado, Jones received his B.A. in English from the University of Denver, his MA in Educational Administration from the University of Colorado (Boulder), and his Ph.D. in Curriculum and Instruction from the University of Chicago.
Books by Steven P. Jones: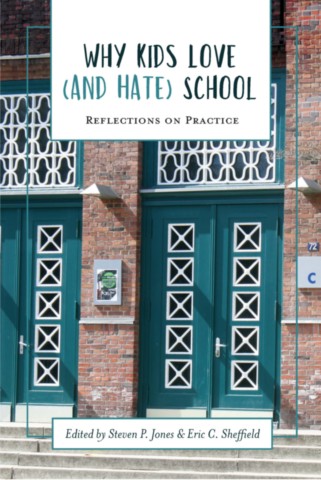 Some students enter classrooms with an "I dare you try to teach me" look on their faces, and others bounce into class excited to learn and anxious to please the teacher. We know we can't automatically blame teachers or schools when students don't want to learn. But we also know that sometimes teachers and schools don't always set students up for success, and they don't always help them love what they're learning.

Why Kids Love (and Hate) School: Reflections on Practice investigates some of the school and classroom practices that help students love school—and some that send students in the opposite direction. Intended for classroom teachers, teacher education students, and school administrators, chapters in the book investigate a variety of topics: how schools can build effective school cultures, the "struggle" students encounter in learning, practices of other countries that help students love school, testing practices that cause students to hate school—and much more.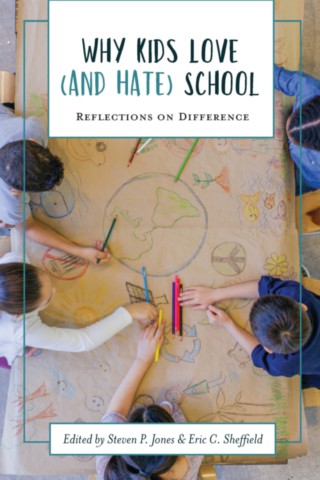 This collection consists of theoretical discussions, personal reflections, research reports, and policy suggestions sourced in the experiences of our most vulnerable students with an eye to making schools places all students might love rather than hate. The essays take up these issues from the perspectives of poverty, gender, race, ethnicity, ability, language, and religion among others.

These essays also provide practical advice for teachers and administrators—both practicing and pre-service—for making classrooms and schools spaces that would encourage our students to say, "I love school."