Reflecting on Autoethnographic and Phenomenological Experiences: A Caregiver's Journey is a unique critical qualitative inquiry study that uses the author's experience as a caregiver to his wife suffering from dementia as the basis of a critical autoethnography. It explores components of positive caregiving that may be not only melancholic and empirical, but also emotionally painful. The book employs multiple approaches that include critical narrative, phenomenology, autoethnography and experiential writing. Through a phenomenological lens of an insider that includes self- and other-hood, marriage, career, fatherhood, suicide, despair, triple grief, loss, caregiving, cooking, housekeeping, advocating mind reading, and encouraging, a narrative illustrating self-reflection on particular experiences is constructed. These culminating experiences result in first-hand and didactical understandings by the caregiver. Individual, personal, and subjective interpretation of relational happenings are explored. Reflective journaling and observations of the seasons of marital life seek to understand if and how shared experiences transcend multiple contexts and help the reader understand experiences of dementia. Reflecting on Autoethnographic and Phenomenological Experiences: A Caregiver's Journey is a volume that will be invaluable to qualitative inquiry researchers, autoethnographers, and those readers interested in the research of caregiving.
The concept of difference occupies a central place in the philosophy of Gilles Deleuze. In this work, David Bright explores how Deleuze's difference can be put to work in critical qualitative research. The book explores research and writing as a creative process of dynamically pursuing problems. Following Deleuze's advice not to think of problems in terms of solutions, the book offers important methodological insights into the ways the subjects, objects, and processes of research might be conceived and represented in writing, exploring the problem of thinking and writing about difference in complex ways without reducing thought to static representations of identity. Bright uses the example of foreign teachers and international schooling in Vietnam to show us how Deleuze's difference can be used in critical qualitative research, demonstrating the limits of traditional ways of thinking about difference in learning and teaching. Exploring Deleuze's Philosophy of Difference is a book that will interest all those with an interest in the application of Deleuze's philosophy to critical qualitative research.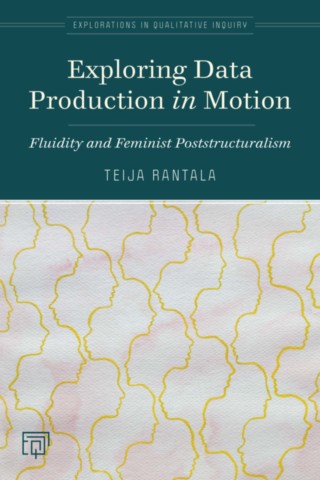 Exploring Data Production in Motion facilitates the use of feminist critical qualitative methodologies. With open-ended methods and poststructuralist theory and analysis, this book will offer tools to approach and to examine challenging and controversial topics ethically. This book will argue that to examine data of 'individual' experience and aspirations requires examining the process of the data production in which these were 'produced'. It will form an understanding of a data production as a process, which in its fluidity enables us also to form an understanding of difference and change as inevitable parts of social processes.