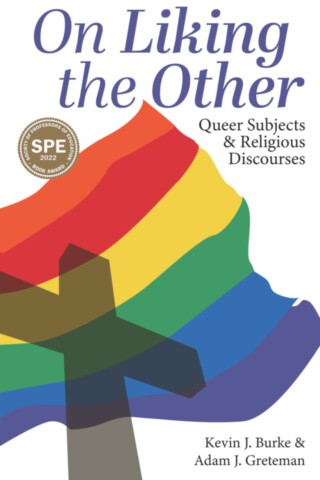 A 2022 SPE Outstanding Book Award Winner


On Liking the Other: Queer Subjects and Religious Discourses
studies the intersection of religious and queer discourses in teacher education. It looks at the sometimes difficult topics rooted in these two particular discourses, which are often seen as unwelcome in both public and private educational spaces. In engaging in such a conversation, the authors seek to think about the ways that these discourses, while steeped in discontent, dilemma, and difficulty, might also offer ways to reorient ourselves amidst twenty-first century educational realities. More to the point, the text puts queer histories and logics into conversations with theologies through the concept of
liking
. Eschewing the typical antagonism that often defines the relationships between religious and queer discourses, this book seeks to look for resonances and overlaps that might provide new habits for conducting the work of meeting in teacher education classrooms and educational worlds.
On Liking the Other
is an excellent text for a variety of classrooms and courses.
Lib E-Book

Library E-Books
We are signed up with aggregators who resell networkable e-book editions of our titles to academic libraries. These editions, priced at par with simultaneous hardcover editions of our titles, are not available direct from Stylus.
These aggregators offer a variety of plans to libraries, such as simultaneous access by multiple library patrons, and access to portions of titles at a fraction of list price under what is commonly referred to as a "patron-driven demand" model.
9781975504083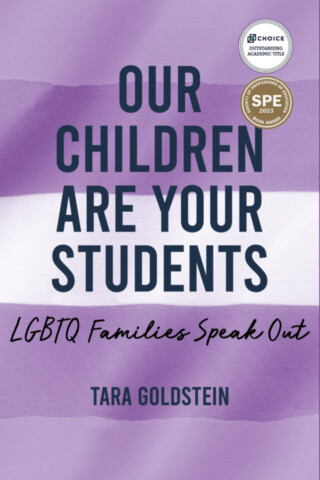 Many schools have failed to create a nurturing educational environment for LGBTQ students. Our Children are Your Students features a discussion about the various tactics that LGBTQ families use to work with schools that don't anticipate the arrival of their families and children. The book features a verbatim theatre script called Out at School which is based on interviews conducted with 37 LGBTQ families about their experiences in school.

This is an important book for teachers and pre-service teachers who are interested in creating inclusive classroom environments for all students.
Writing Beyond Recognition: Queer Re-Storying for Social Change
documents and analyzes the insidious ways heteronormativity produces homophobia and heterosexism, including how this operates and is experienced by those who identify as gay, lesbian, bisexual, transgendered and queer.
Using critical arts research practices read through queer and feminist theories and perspectives, the chapters in the book describe how participants who identified as lesbian, gay, bisexual and transgendered gained critical insights by learning to write and read about their experiences in new ways. Their revised queer stories function to enable a movement beyond merely recognizing to appreciating and understanding those differences. Robson offers a powerful argument about how everyone is narrated by and through discourses of gender and sexuality. Therefore, the content of the book is directed at all readers, not only those who identify as gay, lesbian, bisexual, transgendered or queer. The book will be important as a text in any course or area of study that is focused on inclusive education, cultural studies in education, critical arts research methods, gender and sexuality studies, and critical literacy approaches in education.
Perfect for courses such as:
Qualitative Research Methods | Social Justice | Ethnography | Critical Qualitative Inquiry | Gender, Sexuality, and Women's Studies | Participatory Action Research | Arts-Based Research | Writing | Autobiography | Curriculum Studies | Teacher Education | Cultural Studies | Reading and Literacy Education | Community Education | Adult Education