There are novels that portray cities as magical places, others as stifling, imposing environments, and others still as a gritty but beautiful, living landscape. Cities can be the center of culture, business, the arts, and are the meeting places for diversities of all kinds. Examining Images of Urban Life gathers contributions from scholars, educators, and young adult authors, like Benjamin Alire Saenz and e.E. Charlton-Trujillo, who consider how living in a city affects character identity and growth, and the ways authors world-build the urban setting. The collection discusses what the urban landscape means, and dispels the media-driven, anecdotally propagated preconceptions about city living.

Urban life is varied and rich, just as its literature is. The collection revolves around a reconsideration of what the city represents, to its readers and to its inhabitants, and serves as a resource in urban settings, wherein teachers can select books that mirror and advocate for the students sitting in their classes.


Perfect for courses such as: Young Adult Literature | Children's Literature | Elementary Literacy | Reading and Literacy | Methods of Teaching | Public Purposes of Education | Educational or Historical Foundations of Education | Urban Studies | Media and Library Sciences
This volume brings together leading scholars and practitioners to address the theory and practice of African-centered education. The contributors provide (1) perspectives on the history, methods, successes and challenges of African-centered education, (2) discussions of the efforts that are being made to counter the miseducation of Black children, and (3) prescriptions for—and analyses of—the way forward for Black children and Black communities.

The authors argue that Black children need an education that moves them toward leading and taking agency within their own communities. They address several areas that capture the essence of what African-centered education is, how it works, and why it is a critical imperative at this moment. Those areas include historical analyses of African-centered education; parental perspectives; strategies for working with Black children; African-centered culture, science and STEM; culturally responsive curriculum and instruction; and culturally responsive resources for teachers and school leaders.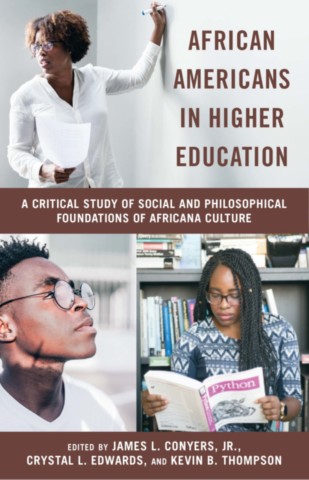 While there is a wealth of scholarship on Africana Education, no single volume has examined the roles of such important topics as Black Male Identity, Hip Hop Culture, Adult Learners, Leadership at Historically Black Colleges and Universities, Critical Black Pedagogy, among others.
This book critically examines African Americans in higher education, with an emphasis on the social and philosophical foundations of Africana culture. This is a critical interdisciplinary study, one which explores the collection, interpretation, and analysis of quantitative and qualitative data in the field of higher education.
To date, there are not any single-authored or edited collections that attempt to research the logical and conceptual ideas of the disciplinary matrix of Africana social and philosophical foundations of African Americans in higher education. Therefore, this volume provides readers with a compilation of literary, historical, philosophical, and communicative essays that describe and evaluate the Black experience from an Afrocentric perspective for the first time. It is required reading in a wide range of African American Studies courses.
The chapters in this volume collect together perspectives on Indigenous epistemologies. These Indigenous ways of knowing pay particular attention to the relational aspects of language, culture, and place. They are not identified as specific themes, but as integrated parts of a philosophy, for Indigenous epistemologies think within a relational framework, so that all aspects are best understood from this perspective. Indigenous ways of knowing have resisted colonization and oppression, and as such, Indigenous research perspectives exemplify a commitment to social justice, one that recovers knowledges that have been silenced or subjugated. When such knowledge is shared, we can see how to challenge oppressive regimes. We can see how to seek truth in a relational way that's attendant to being together. Indigenous Research takes up issues of social justice in a way that is informed by Indigenous epistemologies, an important practice in contemporary research, particularly qualitative inquiry.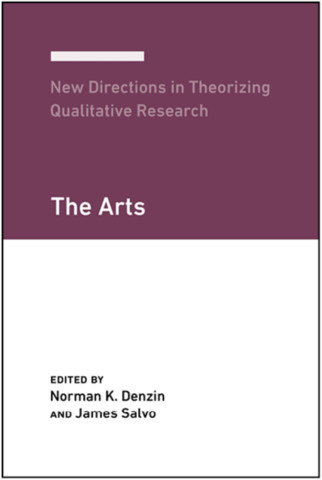 This volume on arts-based research explores the transformative power of arts for qualitative inquiry and beyond. The chapters address multiple approaches from within arts-based research and suggest that art can be mobilized to reorient the political, especially when we find the political aim straying from its proper target of truth and justice. Artistic representation is never an end in itself, for the goal is to change the way we think about people and their lives. Arts-based research makes the world visible in new and different ways, in ways ordinary scholarly writing does not allow. The Arts develops a utopian idea of belonging, illustrating how moments of history, biography, culture, politics and lived experience come together in the aesthetic. Ultimately, the content of the book examines how artistic insights resonate in arts-based research, something that not only gives us criteria for assessing the quality of ethical engagement in arts-based research practice, but also provides a conceptual framework for living more just lives through art.
Mistakes We Have Made: Implications for Social Justice Educators
is an edited collection from eleven authors with a wealth of experience teaching in K-12 schools and utilizing culturally relevant practices. This book is current with social justice research and strategies, while connecting to the audience through personal vignettes in each chapter. The personal connection of research supported ideas to help new teachers avoid the authors' early career mistakes in the classroom is at the center of this text. The content is organized into three themes: Inclusive Classrooms, Curriculum Implementation, and Professionalism. Reflection questions are provided at the end of each chapter, which will guide the practitioners to self-reflect and plan next steps accordingly. The e-book provides links to videos, strategies, articles, and other supplemental resources to make this text a "one-stop shop."
Mistakes We Have Made
speaks to several audiences, from pre-service teachers to new teachers, to any practitioner that needs a new perspective on teaching with a social justice lens. It can be used as a text in a variety of college courses, professional development workshops, or as a gift for new teachers.
Perfect for courses such as:
Social Justice for Educators | Diverse Perspectives for Educational Leaders | Diversity and Multiculturalism | Sociocultural Foundations in Education | Issues in Education | Elementary Teacher Foundations | Sociology of Education
The most effective and long-lasting student strike in U.S. History took place at San Francisco State College in 1968. The first Black Student Union, the first Black Studies Department, the only College of Ethnic Studies, and the admission of thousands of students of color resulted from this four-and-a-half-month strike which shut down 80% of the campus. It has been called the movement which "changed academia forever."

Black students were only a small percentage of those on campus, but they managed to engage thousands of white, Latino, Asian, and indigenous students; SDS and the Third World Liberation Front; the faculty union; and a huge portion of the San Francisco Community. In the end, they were able to win most of their 15 demands.

The book is written by two participants in the strike, one a member of the BSU leadership. Oral histories of strike leaders are integrated with discussion of the events and significance of this movement. What were the politics and strategies? Why was the strike successful and what are the insights for today's mass movements?
Cartographies of Blackness and Black Indigeneities acknowledges the saliency of Blackness in contemporary social formations, insisting that how bodies are read is extremely important. The contributors to this volume elicit or produce both tangible and intangible social, political, material, spiritual and emotional effects and consequences on Black and African bodies, globally. It is a call to celebrate Blackness in all its complexities, including race, ethnicity, class, gender, sexuality, (dis)ability, spiritualities, and geographies. Understanding Blackness is to insist on Black and African political and cultural appreciation of the phenomenon outside of Euro-colonial attempts to regulate and define how Black and African bodies are perceived. This book intersperses discussions of Blackness with Black racial identity and cultural politics and the required responsibilities for the Global Black and African populations to build viable communities utilizing our differences—knowledges, cultures, politics, identities, histories—as strengths.
Using details from California's unique, diverse social and political history makes the potentially dry foundations course into a very personal and dynamic topic for students to wrap their minds around.
The book is a critical analysis of the evolution of educational policies that frame teachers' and students' roles and responsibilities in the historical and contemporary context of public education and thoroughly covers topics such as school segregation; the political structure of the state; bilingual education, school funding, NCLB, school choice, how policies arise and how they are legislated.
Perfect for courses such as:
Educational Foundations | Social Foundations of Education | Introduction to Teaching Multicultural Education | Curriculum and Instruction
Making Sense of Race in Education: Practices for Change in Difficult Times takes a fresh look at the perennial issue of race in American schools. How do educators, in all settings, confront the issue of race with students and colleagues, given the contemporary backdrop of social movements for racial justice and change? How do educators affect change within their everyday classroom practices without fostering further alienation and discord? Although much has already been written about race and racism in school, this book addresses racial incidents directly and offers practical insights into how P-20 educators can transform these events alongside students and colleagues. Each chapter provides detailed analysis of curriculum, instruction, practices and pedagogical strategies for addressing race while at the same time wrestling with theoretical conceptions of race, justice, and fairness.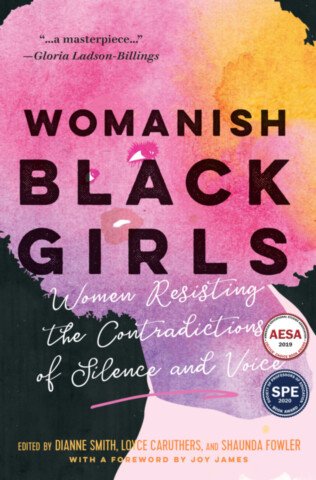 A 2020 SPE Outstanding Book Award Winner
A 2019 AESA Critic's Choice Award Winner


Womanish Black Girls/Women Resisting Contradictions of Silence and Voice
is a collection of essays written by varied black women who fill spaces within the academy, public schools, civic organizations, and religious institutions. These writings are critically reflective and illuminate autobiographical storied-lives. A major theme is the notion of womanish black girls/women resisting the familial and communal expectations of being seen, rather than heard. Consequently, these memories and lived stories name contradictions between "being told what to do or say" and "knowing and deciding for herself." Additional themes include womanism and feminism, male patriarchy, violence, cultural norms, positionality, spirituality, representation, survival, and schooling. While the aforementioned can revive painful images and feelings, the essays offer hope, joy, redemption, and the re-imagining of new ways of being in individual and communal spaces. An expectation is that middle school black girls, high school black girls, college/university black girls, and community black women will view this work as seedlings for understanding resistance, claiming voice, and healing.
Perfect for courses in:
Adolescent Development, American Studies, Black Studies, Educational Anthropology, Latino Studies, Multicultural Education, Social Foundations of Education, Sociology and Women's Studies.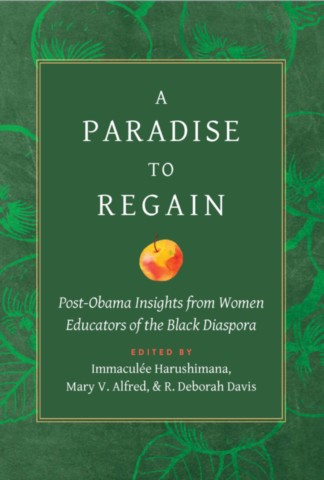 The history of presidential politics reached a new and significant milestone with the election of Barack Obama in 2008. It sparked great hope in America for greater racial equity and social justice. A Paradise to Regain: Post-Obama Insights from Women Educators of the Black Diaspora seeks to avert the likelihood of erasure of President Obama's legacy of hope and possibility that every child, regardless of race, faith, and gender affiliation, can dream big and live to see his/her dream turn into reality. As women educators of color, we all agree that the socio-political climate prevailing in the United States of America, since the aftermath of the 2016 election, requires unprecedented agency. The book provides space for Black women educators–African Americans, Naturalized Black Americans, and Foreign-born Blacks from Africa, the Caribbean Islands and South America (e.g., Guyana)–to have a candid conversation with their young children—sons and daughters, nephews and nieces—about the roadblocks they are likely to face as minority youth of color in their pursuit of greatness and the reminder that they have a role model in President Obama to look up to in moments of extreme frustration and exasperation. Voices of engaged educators of color are indispensable to make sure that children understand that that despite a-360-degree turn from eight consecutive years of a reassuring message that "change had come", that paradise had been gained, into the threatening message of "making America white again", we count on them to regain the paradise.

Perfect for courses such as: Racism and Education Inequality in the Lives of African-American Youth, Introduction to the African Diaspora, Equity and Diversity in Schools, Place, Language, Power and Knowledge, Global and Multicultural Education in the Secondary School, Issues in Urban Education, Culture Power and Education, Social Class Education and Pedagogy, Language, Culture, and Education, The Politics of Literacy and Race in Schools, Race and Racism in Education and Society, Race, Ethnicity and Linguistic Diversity in Classrooms and Communities, and Education and Society.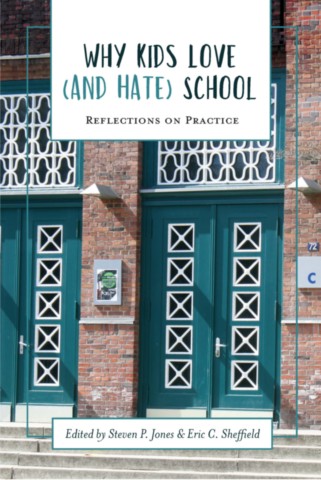 Some students enter classrooms with an "I dare you try to teach me" look on their faces, and others bounce into class excited to learn and anxious to please the teacher. We know we can't automatically blame teachers or schools when students don't want to learn. But we also know that sometimes teachers and schools don't always set students up for success, and they don't always help them love what they're learning.

Why Kids Love (and Hate) School: Reflections on Practice investigates some of the school and classroom practices that help students love school—and some that send students in the opposite direction. Intended for classroom teachers, teacher education students, and school administrators, chapters in the book investigate a variety of topics: how schools can build effective school cultures, the "struggle" students encounter in learning, practices of other countries that help students love school, testing practices that cause students to hate school—and much more.
Perfect for courses in: Introduction to Education, General Methods, Management/Assessment, Educational Research, Educational Administration/Leadership, Teacher Leadership, Curriculum Theory, Curriculum Development.
2019 SPE Outstanding Book Award Honorable Mention
To be able to promote effective anti-colonial and decolonial education, it is imperative that educators employ indigenous epistemologies that seek to threaten, replace and reimagine colonial thinking and practice.
Indigeneity and Decolonial Resistance
hopes to contribute to the search for a more radical decolonial education and practice that allows for the coexistence of, and conversation among, "multiple-epistemes." The book approaches the topics from three perspectives:
• the thought that our epistemological frameworks must consider the body of the knowledge producer, place, history, politics and contexts within which knowledge is produced,
• that the anti-colonial is intimately connected to decolonization, and by extension, decolonization cannot happen solely through Western science scholarship, and
• that the complex problems and challenges facing the world today defy universalist solutions, but can still be remedied.
Indigeneity and Decolonial Resistance
is an excellent text for use in a variety of upper-division undergraduate and graduate classrooms. It is also a valuable addition to the libraries of writers and researchers interested in indigenous studies and decolonialism.
Perfect for courses such as:
Anti-Colonial Thought, Indigenous Knowledges, and Decolonization, Education, Social Development, and Social Justice Research in Education, Race, Indigeneity, and the Colonial Politics of Recognition, Marginality and the Politics of Resistance, Indigenous Settler Relations Issues for Teachers, Education Leadership, Reform, and Curriculum Innovation, Leadership in Social-Change Organizations, Adaptive Leadership: Power, Identity, and Social Change, Equity & Anti-Oppression in Practice and the Promise of Diversity: Addressing Race and Power in Education Settings, Strategies and Policies for Narrowing Racial Achievement, and Major Concepts and Issues in Education.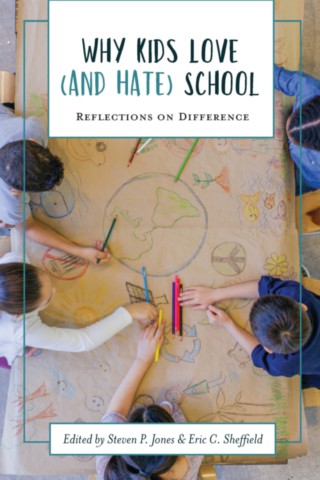 This collection consists of theoretical discussions, personal reflections, research reports, and policy suggestions sourced in the experiences of our most vulnerable students with an eye to making schools places all students might love rather than hate. The essays take up these issues from the perspectives of poverty, gender, race, ethnicity, ability, language, and religion among others.

These essays also provide practical advice for teachers and administrators—both practicing and pre-service—for making classrooms and schools spaces that would encourage our students to say, "I love school."
Perfect for courses in: Introduction to Education, General Methods, Social Foundations of Education, Diversity, Management/Assessment, Philosophy of Education, Sociology of Education, Educational Research, Educational Administration/Leadership, Teacher Leadership, Curriculum Theory, and Curriculum Development.
W. E. B. Du Bois's seminal work, The Souls of Black Folk, not only captures the experience of African Americans in the years following the Civil War but also speaks to contemporary conditions. At a time when American public schools are increasingly re-segregating, are increasingly underfunded, and are perhaps nearly as separate and unequal as they were in earlier decades, this classic can help readers grasp links between a slavery past and a dismal present for too many young people of color. Disagreeing with Booker T. Washington, Du Bois analyzes the restrictiveness of education as a simple tool to prepare for work in pursuit of wealth (a trend still very much alive and well, especially in schools serving economically disadvantaged students). He also, however, demonstrates the challenges racism presents to individuals who embrace education as a tool for liberation. Du Bois's accounts of how racism affected specific individuals allow readers to see philosophical issues in human terms. It can also help them think deeply about what kind of moral, social, educational and economic changes are necessary to provide all of America's young people the equal opportunity promised to them inside and outside of schools.

Perfect for courses in: Social Foundations of Education, Political and Social Foundations of Education, Foundations of American Education, Foundations of Education, Introduction to Education Theory and Policy, Philosophy and Education, History of American Education, and African American Education.
Lib E-Book

Library E-Books
We have signed up with three aggregators who resell networkable e-book editions of our titles to academic libraries. These aggregators offer a variety of plans to libraries, such as simultaneous access by multiple library patrons, and access to portions of titles at a fraction of list price under what is commonly referred to as a "patron-driven demand" model.
These editions, priced at par with simultaneous hardcover editions of our titles, are not available direct from Stylus, but only from the following aggregators:
Ebook Library, a service of Ebooks Corporation Ltd. of Australia
ebrary, based in Palo Alto, a subsidiary of ProQuest
EBSCO / netLibrary, Alabama
as well as through the following wholesalers: The Yankee Book Peddler subsidiary of Baker & Taylor, Inc.
9781975500641